Business Advisers & Mentors
Matthew Felton
Musician/ Butterfly Production
Rick Redman
Sellen Construction Co.
Glenn Kawasaki
Entrepreneur
Technical Adviser
Peter Dimov
Software Developer Facebook


Absolute Ballet is a touring company founded by Stanko Milov in 2007 to fulfill his passion for dance outside of Pacific Northwest Ballet. The company had its first performances part of New Orleans Dance Association 2007-2008 Season on May 09-10, 2008 at Dixon Hall in Tulane University. Absolute Ballet was invited to perform by NOBA to help rebuild the arts community of New Orleans after the devastating affect of hurricane Katrina. The program featured Ulysses Dove's Red Angels; Ballanchine's Apollo; Milov's Edin; Stowell's Romeo & Juliet Pas De Deux and others. The New Orleans Times hailed the company "...Absolutely fabulous".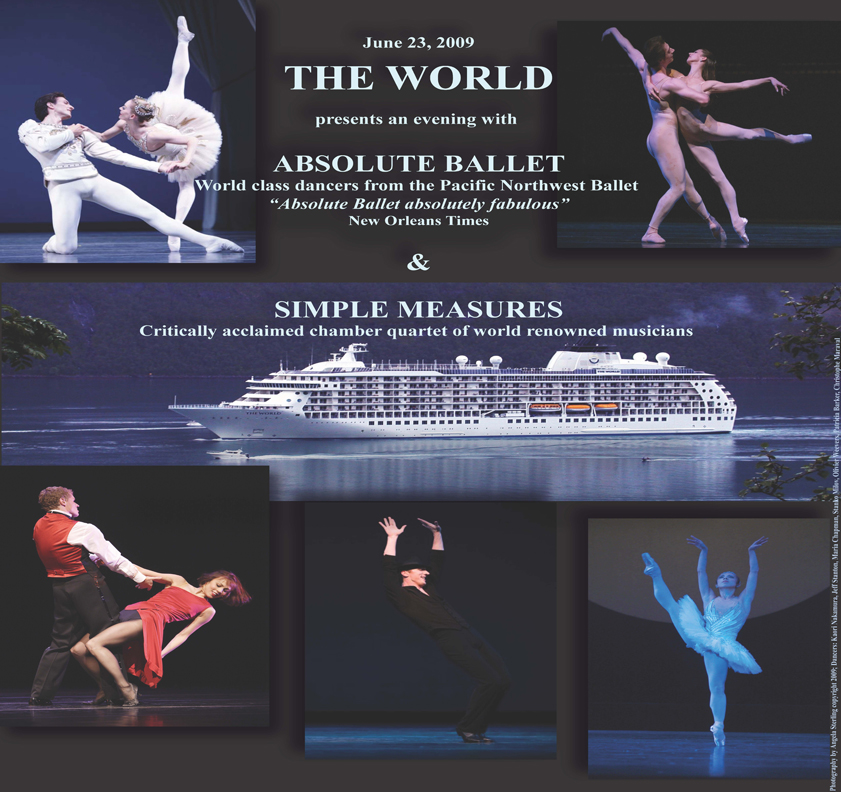 In June 2009 Mr. Milov's Absolute Ballet was selected to produce a performance for the elite residents of the world's only residential cruise ship The World. The show was a multimedia event that included excerpts from Swan Lake, Balanchine's Diamonds, Twyla Tharp's Sinatra Suite, Kent Stowell Carmina Burana, Milov's premiere Impact set to his own music among others. Mr. Milov once again collaborated with Simple Measures to create a memorable experience for its audience. The top management of The World expressed their "...complete satisfaction of Absolute Ballet" and stated that "...the performance quality was superb" and it was a "...memorable experience for their residents."
Mr. Milov has worked very hard to acquire the rights to perform works by George Balanchine, Twyla Tharp, Ulysses Dove, Kent Stowell, Val Caniparoli and others.
So far Absolute Ballet has collaborated with Simple Measures a Seattle based chamber music group formed by a world class musicians from the Seattle Symphony, Seattle Opera and the Pacific Northwest Ballet.